Insight on Proper Breathing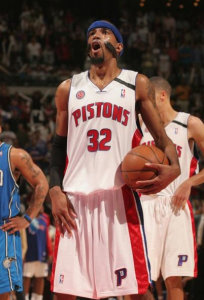 The most basic function of life is breathing. We all breathe without having to think about how we are doing it or what muscles are producing this important function. On average, a healthy adult while at rest will take anywhere from 17,000-24,000 breathes per day! That is 12-16 breaths per minute. An adult performing strenuous exercise will increase their number of breaths by an average of 2500 breaths per hour of exercise. At a peak of 60-70 breaths per minute your breathing will increase to 3600-4200 breaths per hour of exercise.
If you are one of those people, like the overwhelming majority of us, you will feel your chest heave as you fill your chest with air and feel strain in the neck and get a sense of light-headedness after a hard workout. This is a sign if improper breathing. Watch an infant breathe and you will see the proper way to breathe – engaging the diaphragm, stomach rises with inspiration and deep breathes in through their nose. Our bodies and mind want to find the quickest and easiest way to accomplish a task, take short cuts, this is what happens as we grow and we forget, not lose the "right" way to breathe.
Improper breathing patterns will negatively affect your body and performance whether you are an elite athlete, average runner or stay at home mom. With each "bad" breath we take, we promote a bad firing pattern of muscles in the back, neck and chest. This allows these muscles to assume a more respiratory role rather than a postural role; which leads to poor posture, neck and back pain/discomfort, and also a higher acidity of the blood. Stress can also promote improper breathing techniques and increase the chances of hyperventilation.
Proper breathing patterns will not only promote better posture but will also increase the amount of oxygen in your blood and your muscles, which leads to a decrease in fatigue and increase in strength and endurance. Proper breathing techniques will also allow muscles in the neck, upper-mid-lower back, and chest to relax and help promote better posture and leaves us in a more relaxed state.
Working on our breathing may sound a little crazy to some people, but those of us who have had back pain from running, or neck pain from exercising, or high blood pressure will quickly understand the benefits we can gain both physically and mentally from practicing our breathing patterns.
Josh Cuffe, CSCS